We accept debit/credit cards
Include name, e-mail & phone number
Austin, TX June 26 & 27, 2021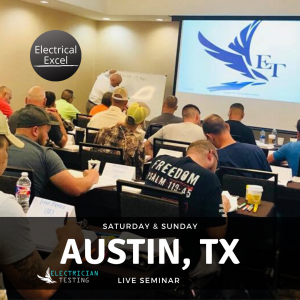 Houston, TX July 17 & 18, 2021
Dallas, TX Aug 28 & 29, 2021
Based on the 2020 NEC Book
Austin, TX TBD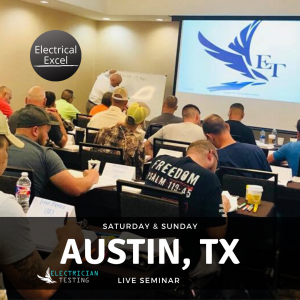 Houston, TX TBD
Based on the 2020 NEC Book
Coming up soon.
Dallas, TX - TBD
Based on the 2020 NEC Book
Coming up soon.
∑Sign up to get alerts via our newsletter.
Seminar Location & Date Calendar
All seminars are 2 days; Saturday & Sunday
You will receive an email confirming dates, location and more.
Be Prepared:
Download and read the PSI Examinations Bulletin.  HERE
*To minimize unauthorized drop-ins, we keep the physical location private and will be issued upon reservation.
Please allow up to 24 hours for your confirmation e-mail.  We appreciate your understanding.*
No PayPal? No Problem.
You do not need to have a PayPal account.  Simply choose "Pay with Debit or Credit Card".

If you are experiencing trouble paying through PayPal, please email us for 2nd method of payment.  We can e-mail you an invoice you can pay online through Square. (both methods are secure)